Josh Kua
Josh Kua, model, violin
22-Jul-15 20:00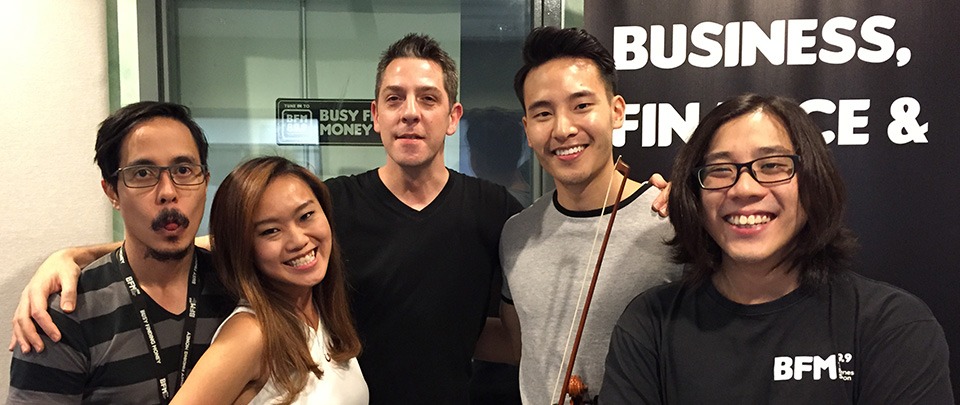 27797
Tonight in our studio, we've had a man whose looks are as sharp as he is on the violin with his rendition of Vivaldi's Summer, Josh Kua! With that note, Josh seems like the embodiment of a well-rounded man when you'd factor in he has a bachelor in both law and commerce!
Josh was born in Kuala Lumpur but was raised in Melbourne, Australia giving him a slight Aussie accent that we know. Josh's story with the violin is one that grew when he was just a child. He saw an orchestra on TV when he was a baby. Engulf by the want to do and join one, he signed up for violin classes at the age of four years old!
Years of practice and experience garnered Josh the ability and opportunity to perform internationally, all over Australia, Indonesia, Philippines, Malaysia, Thailand, China and for his first time last year November, Singapore! As for being a model, he has graced magazine covers ranging from Harper's Bazaar, Cosmopolitan and Men's Uno.
All his talents accumulated in April as Josh during the Mercedes Benz Malaysia's Stylo Fashion Week, not only he performed with his violin but he also got the chance to walk down the runway for Zang Toi.
For the record, Josh scored _!
If you've like what you've hear from the podcast, catch more via the website here! That Time Of Night
Download the BFM mobile app. Stay at home and stay up-to-date.
Tags: TTON, Josh Kua, Violin, model, Australia, Melbourne, violinist, international model, Media, Marketing, Advertising, Retail, Fashion, Luxury Goods, Other personality interviews, Performing Arts, Culture, Movies, Entertainment, Events