Mark O'Dea
Mark O'Dea
23-Jul-15 20:00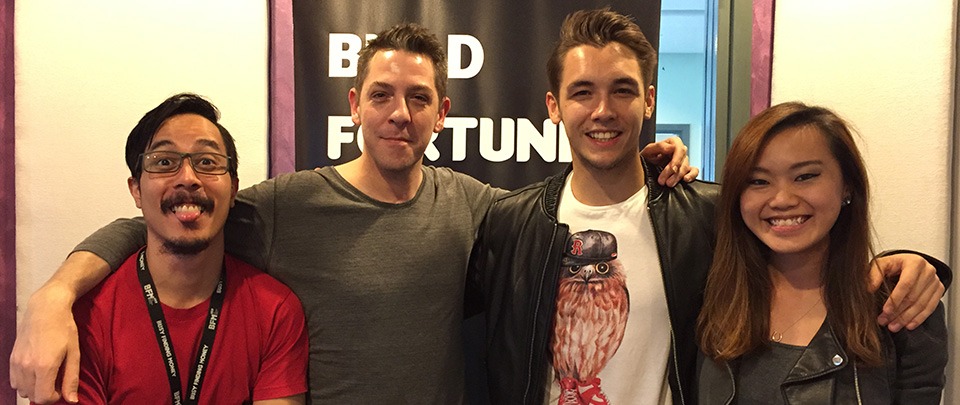 27813
Tonight we're joined by an Englishman that's not Richard for once! 8TV Quickie host, football fanatic in his own right and former boyband singer, Mark O'Dea!
Ever since he was a young boy, he was trained in musical theatre. Got into his first West End show in London when he was only 11 years old at the London Palladium for Chitty Chitty Bang Bang. Swiftly by 12 years of age, he got a scholarship to study at Sylvia Young Theatre School. A school whose alumni stretches from Tom Flechter, Amy Winehouse and a former classmate of Mark's, Rita Ora.
Continued studying performing arts in college till the age of 19. Armed with a degree, by the age of 22, he received an offer to be in a Malaysian based boyband called The London Boys. When Mark came over, he fell in love with Malaysia. Stay for a while when the band fell out, was ready to pack up and head back to London till he appeared and aced the 8TV Quickie host audition which till today, we'd still see him on a daily.

Mark will be in Astro Supersports' new international sports travel channel show, with the first trip for the show will commence in August!
For the record, Mark scored 5!
If you liked what you've heard from the podcast, catch more via the website here! That Time Of Night
Produced by:
Presented by:
Tags: TTON, Mark O'Dea, model, 8TV Quickie, England, London Boys, Astro Supersports, musical theatre , Other personality interviews, Performing Arts, Culture, Movies, Entertainment, Events, Sports, Travel