The Tana River Life Foundation
Gabriel Teo, Tana River Life Foundation | Eddy Adison Zilot
14-Mar-12 06:45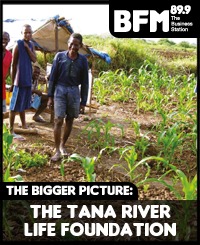 A successful tax consultant, Malaysian Gabriel Teo gave up the high life and moved to a small village in the Tana Delta in East Africa's Kenya, to live, work and help the marginalised and poverty-ridden residents there.
It's been some 17 odd years since, and the community is today flourishing, with proper education and agricultural facilities now in place.
We find out about Gabriel's inspiring journey thus far and also about the setting up of his charitable NGO, The Tana River Life Foundation.
We also hear from Eddy Adison Zilot, a resident from Idsowe and former beneficiary of the foundation, about the changes his community has experienced these past few years.


Tags: , Education, Social Enterprises, Non-Profits, Other personality interviews, Culture