BFM App With CarPlay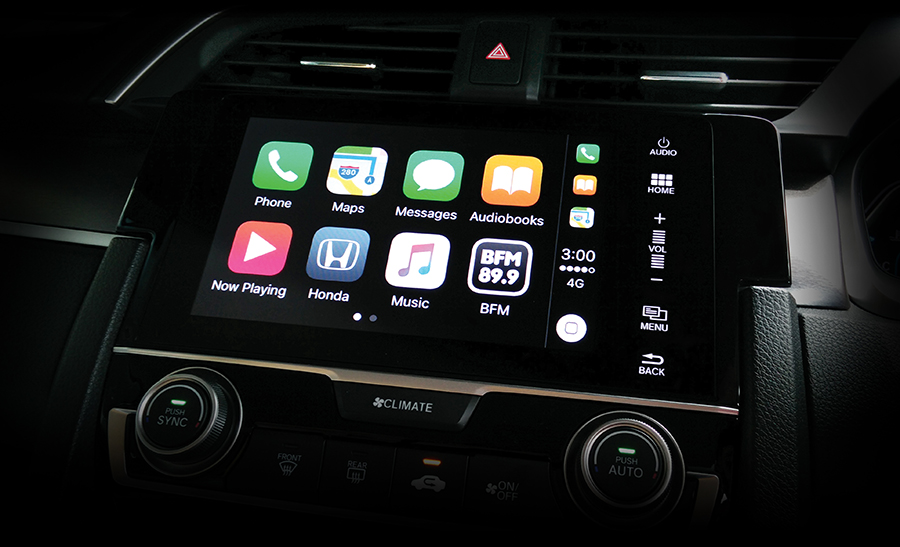 What is Apple CarPlay
Apple's car dashboard operating system. CarPlay, which Apple has positioned as the "ultimate copilot"
Allows drivers of CarPlay-enabled cars to port a select group of iOS apps on their iPhone to their car's built-in display
Drivers can access CarPlay apps to get directions, make calls, send messages and listen to audio content, all in a way that allows them to stay focused on the road.
Being First Matters
We became the first Malaysian company to launch an Apple iOS app that works with CarPlay
What Can you Do?
Get to listen to a live stream
Gain access to podcasts of recent shows
Curate and listen to your own playlist
Mentions
CarPlay Enabled Car Models
Honda
Civic 2016/2017
Accord 2017
BMW
(add-on option) for 1 Series
2 Series Coupé and Convertible
3 Series
4 Series
6 Series
7 Series
X3, X4, X5, X6, M2, M3, M4
X5M, X6M and M6
Mercedes Benz
all models (add-on option)
Volkswagen
Passat
Tiguan (add-on option)
Volvo
Chevrolet
Standalone car entertainment systems (AV Receiver)