The Ming Thing
Ming Han, Ming Yue, The Ming Thing, Core Studios
12-Aug-15 20:00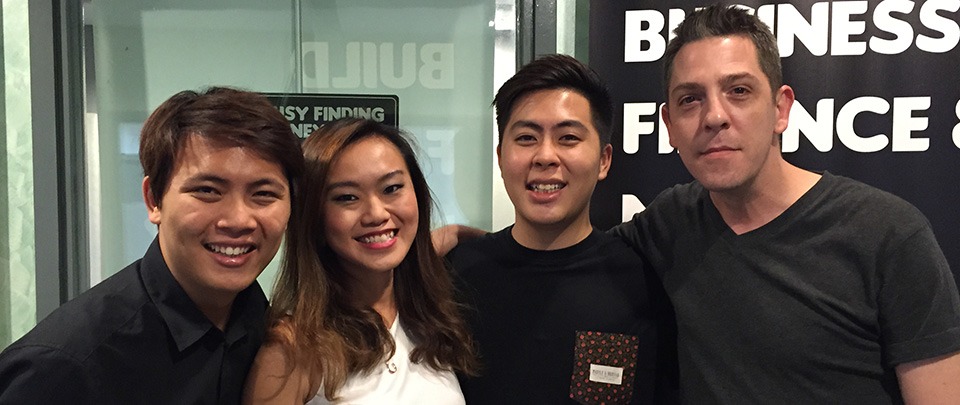 28142
Lately TTON has been on a roll with getting YouTubers on show. So continuing the trend, tonight we've gotten another well-known name from Malaysian scene, it's The Ming Thing! We talk about Youtube views, fake accents and get to know which Ming is which.
The Ming Thing, if you haven't heard of it, is a YouTube channel that started in 2011, known for popular videos like Your Accent Come From Where and How To Know You're Malaysian. A big as their Youtube viewing count, the channel had humble beginnings of being Ming Han's avenue to discuss carparks as a university student and a place to promote his music.
Ming Han's video was passed around till they were noticed by Bryan Lim and Raffi Th'ng. With the former was a freelance videographer and Raffi works in a production company, the three combined to create high production videos. The combo worked as their first project, Sh*t Boyfriends Say became a viral with getting 25,000 views in one day and now totalling up to 546,000 as of today!
Soon after, Ming Han's brother, Ming Yue joined in as a writer for the trio. In 2013, they decided in creating Core Studios Sdn Bhd. Ever since then, The Ming Thing has been growing in size, Youtube counts and subscribers; owning a spot among Malaysia's Youtube premiere content creators.
For the record, The Ming Thing (represented by Ming Han and Ming Yue) scored 15!
If you liked what you heard from the podcast, catch more via the website here! That Time Of Night
Download the BFM mobile app. Stay at home and stay up-to-date.
Tags: TTON, That time of night, Youtube, The ming thing, Ming han, ming yue, Core Studios, Bryan Lim, Raffi Th'ng, Media, Marketing, Advertising, Other personality interviews, Virtual Arts, Culture, Movies, Entertainment, Events