Garena's Arena of Valor, Huawei Unveils Mate 10 And Mate 10 Pro, Dell's New LoT Strategy.
Karamjit Singh, Digital News Asia | Chong Jinn Xiung, Digital News Asia | Anushia Kandasivam, Digital News Asia
19-Oct-17 10:00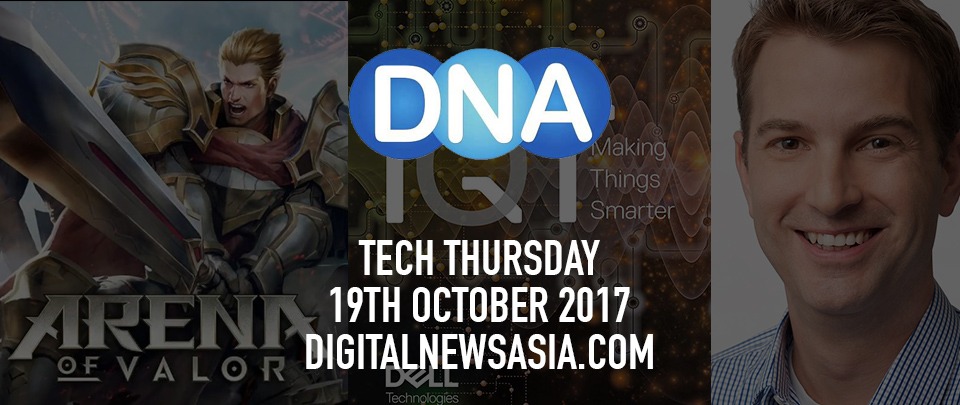 39869
The team from Digital News Asia.com talks about Arena of Valor's pre-orders now open in Malaysia, Huawei unveils the Mate 10 and Mate 10 Pro, Dell's new IoT strategy, Malaysia will now serve as a gateway to SEA & UK after UK's Mega Tech Mission. Also on the show, the pawnbrokers industry now goes digital with Pinjam, PIKOM's announces their recommendation for the upcoming Budget, the 5 startups from Cyberview's Living Lab Accelerator and more!
0:34 - Garena Malaysia Launches Arena Of Valor
3:38 - Huawei New Unveils AI Powered Mate 10 And Mate 10 Pro
6:27 - Dell Unveils New IoT Strategy
8:44 - UK Trade Mission Leverages On Malaysia's Tech Future
13:14 - Pinjam Brings Pawn Services Online To Aid SMEs
16:13 - PIKOM's Budget 2018 Recommendations For The ICT Sector
21:33 - Cyberview Living Lab Accelerator Startups Showcase Smart City Innovations
24:19 - Protecting Android Users In Southeast Asia
26:22 - Surviving The 'Trust Deficit' In Malaysia
28:45 - Week In Review: Corporate Link The Winning Edge For MaGIC's Gap
Produced by: Freda Liu
Tags: enterprise, Digital News Asia, garena malaysia, huawei, AI, power mate 10, dell, LoT strategy, UK trade mission, Pinjam Pawn online service, SME, PIKOM, budget 2018, cyberview living lab, smart city, protecting android users, trust deficit, MaGIC, Internet, e-Business, e-commerce, Telecom, IT, Technology, Technology news, reviews